Round Godalming – Circular Route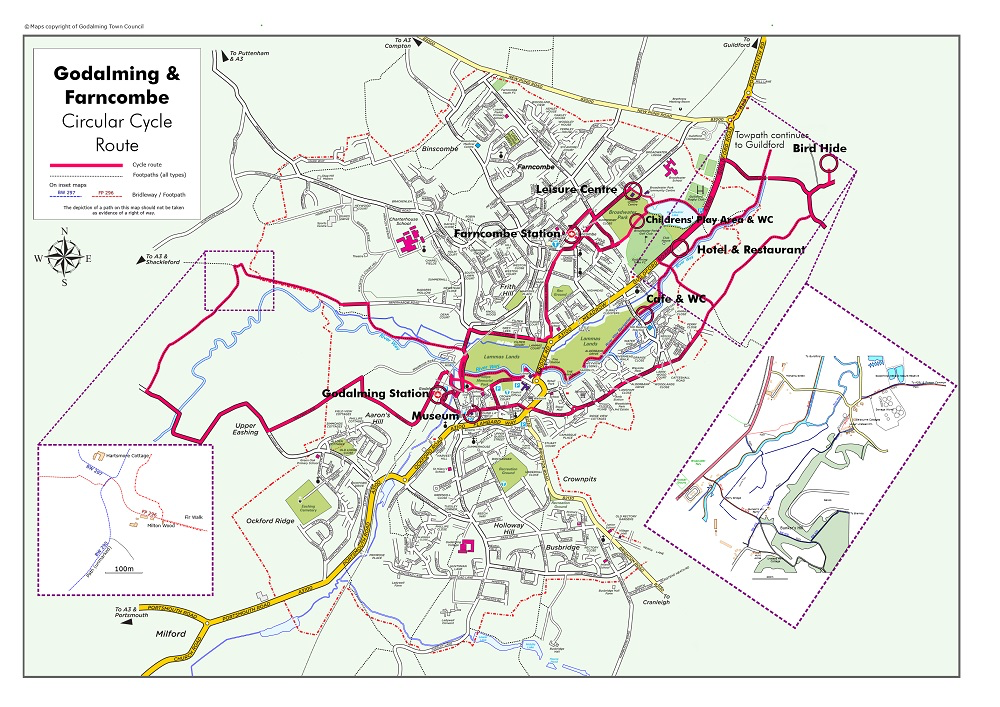 The spine route interconnects with a proposed Godalming & Farncombe Circular Cycle Route.
The concept of a Godalming & Farncombe Circular Cycle Route emerged through the Godalming Healthcheck, 2009, and was included in the transport section of its report.
The community interest company, Godalming Together, continues to develop many of the excellent ideas suggested by the heath-check through direct involvement and by lobbying.
The Circular Cycle Route is an idea that has captured the imagination of many local residents and, although precise details have yet to be finalised, it has the potential to provide a mostly quiet cycle route encircling Godalming and Farncombe, linking together such places as the sports centre, a number of schools, the railway stations and popular refreshment stops.  The map below shows a more recent revision of the original draft route.
The proposed route of the Guildford to Godalming Greenway intersects the Circular Route in several places.  Some of the route is shared in common, notably at Broadwater Park, the Phillips Memorial Park and at Godalming Station.  It is clearly important that developments of the two ideas are carried forward in a coordinated fashion.