Godalming Leisure Centre and Broadwater School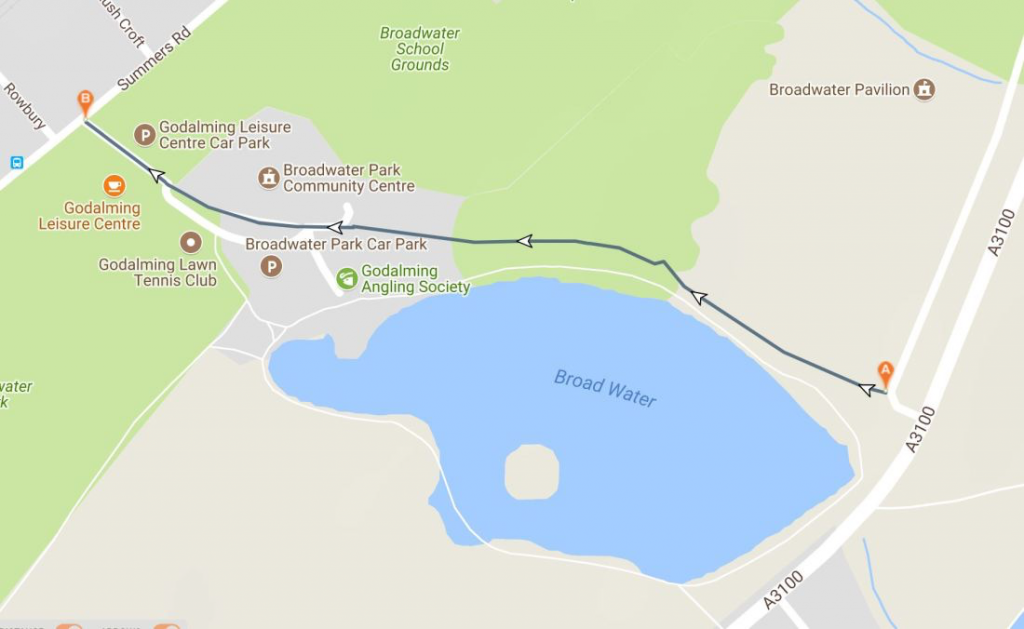 This links the spine route on the eastern side of Broadwater Park to Godalming Leisure Centre and Broadwater School.
Why is this link important?
This branch links two key destinations to the spine and hence to Godalming Town and all other points along its route.
Visitors to Godalming Leisure Centre are already conscious of the health benefits of exercise.  Members of this group are among those most likely to be persuaded to use alternative methods of transport if an attractive and safe option is provided for walking and cycling.  It could also encourage new users to the Leisure Centre.
Parking is an issue for both Leisure Centre Visitors and local residents.  This issue could be eased if more visitors use alternative transport.
Broadwater School is close by and provision of improved walking and cycle access would support the governments 'Safe Routes to School' initiative.
The route outlined here has also been proposed in a recent access strategy for Broadwater Park.  It takes a direct route across the park opening access for pedestrians arriving by bus on Meadrow as well as for cyclists.